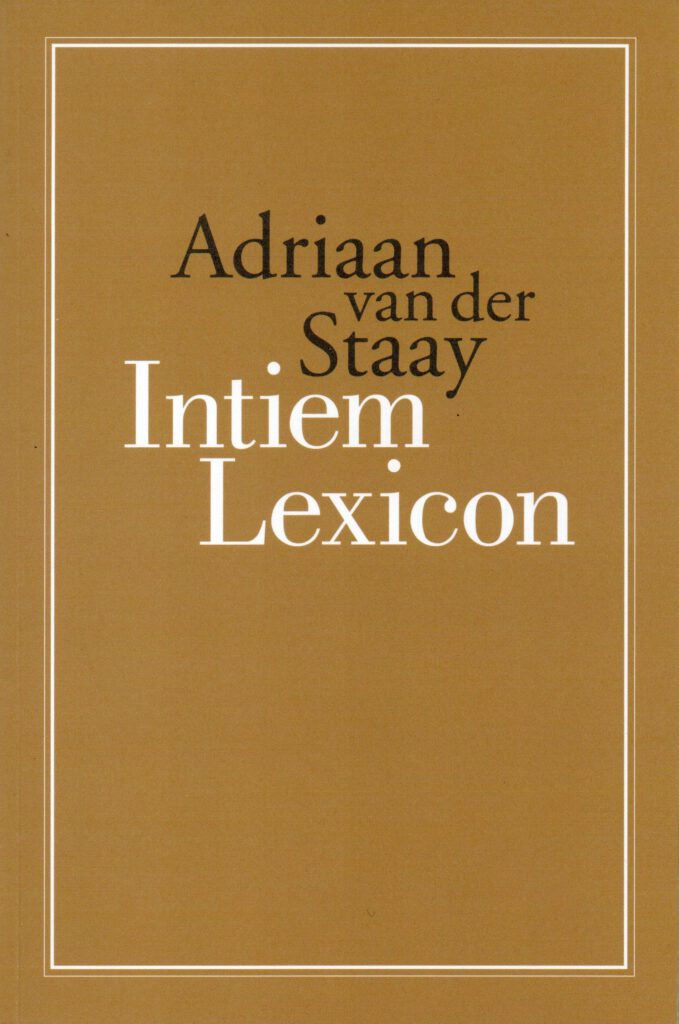 In eigen beheer uitgegeven door de auteur ter gelegenheid van diens negenentachtigste geboortedag in een oplage van honderd exemplaren.
Het Intiem Lexicon bevat een zelfportret in twaalf begrippen. Ieder begrip verwekt bij de auteur associaties. De twaalf begrippen zijn: de laatste keer; het lichaam; de melodie; spijt; hybride harmonie; taal; de kleur; onbetekenend detail; onaf; onredelijk inzicht; verwerpen; de vroegste herinnering.
Private editon by the author at the occasion of his eighty ninth birthday in one hundred copies.
The Intimate Lexicon contains a self-portrait in twelve concepts. Each concept brings forth personal associations for the author. These twelve concepts are: the last time; the body; the melody; regret; hybrid harmony; language; the colour; unimortant detail; unfinished; irrational insight; to reject; the earliest recollection.
Quote: VII The Colour
Quote: XI To Reject